It's that time of year once again… Capture One has announced that their new version for 2023 will be available with a 20% discount if you purchase the pre-upgrade package. The promotion is only valid until October 31st. So, what do you get? And is it a good deal?
What's New in Capture One 23
Compared to the previous upgrade, Capture One 23's new options may seem a little tame, but from what I've seen, they are all geared towards improving basic functionality and ease of use of the software when it comes to essential tasks that photographers perform day in and day out. For some, these may be even more essential to ease their daily workflow tasks.
Smart Adjustments
Faster Culling
Layers in Styles
Change capture time
Variants in albums
Reviewer Management in Live
You can read more about each of these new updates, and see a few screenshots of them in action on their website.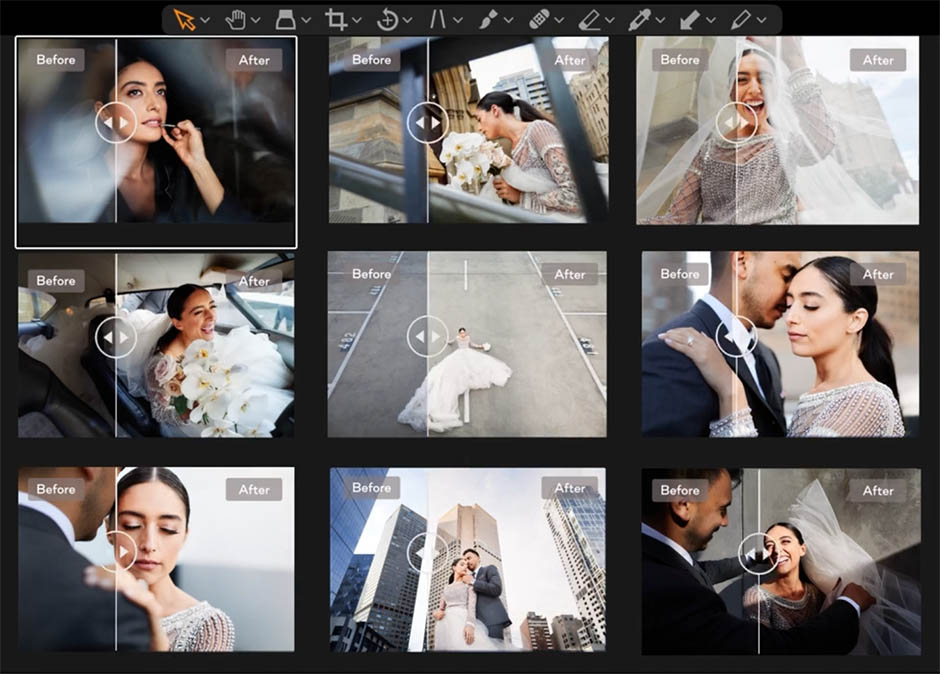 Top Features in Capture One 22
Capture One 22 (aff) had some rather significant updates, with Panorama Stitching, HDR Merge, Wireless Tethered Capture, and Live being added to the feature set. There were also some workflow updates that seemed like a much-needed improvement for individual users, but that commercial studio users didn't like at all. Capture One brought back the old workflow too, so we now have both options.
Capture One 23 Release Date
Capture One has stated that they expect to release Capture One Pro 23 in November 2022, but the actual date of release isn't published at the time of publishing.
Update: Capture One Pro 23 will be released on November 8th, 2022 at 13:00 CET.
Pre-Upgrade Now, Get Version 23 On Release
This offer is open to anyone who owns a previous version of Capture One Pro, and you can avail of it until October 31st, 2022. You'll get Capture One 23 only when it releases in November though…
How Does The Pre-Upgrade Work?
When you buy the pre-upgrade at the discounted price (see below for actual calculation), you won't get version 23 immediately. Instead, your current Capture One Pro 22 activation becomes inactive, and you're given a new code. Enter this code to reactivate Capture One Pro 22 for now. When Capture One 23 is released, you'll be able to upgrade to it immediately without having to reactivate your software.
Capture One 23 Upgrade Pricing
If you already own Capture One 22 or earlier, you automatically get a 33% discount on the upgrade to Capture One 23. This promotion's 20% discount applies only to the discounted "upgrade price", not to the actual cost of purchasing Capture One 23, so it won't be 33% + 20%.
Is It a Good Deal?
The upgrade to Capture One 23 comes at a 33% discount and the Pre-Upgrade gives you 20% off on that price, so you will end up paying $53.6 for every $100 on the retail price. In other words, you get a 46.4% discount, which is not the 53% that 33+20 would add up to… But I think that's a pretty good deal if you plan to upgrade to Capture One Pro 23 anyway. Of course, this only applies to you if you already own a copy of Capture One.
Where do you get the offer? Visit the Capture One Website Via This Link To Get The Discount.
Help Us To Continue Creating
Get our email newsletter to stay up-to-date with our latest posts. It's easy to read and is mailed once in 2 weeks.
The easiest way to support Beyond Photo Tips is by using our affiliate links when you buy anything at all. It will never cost you anything extra, and we get a small commission from it, which helps us a LOT! Links below.
Some of the links to products on this website are affiliate links, and we only ever link out to gear that we recommend.
We Partner with these Affiliate Programs: Adorama | Amazon.com | Moment
You could also show your appreciation by buying us a coffee. Finally, we appreciate you being a part of the community, so do say hi!
Image Credits: CaptureOne.com
Published: October 19, 2022 | Last Updated: November 7, 2022