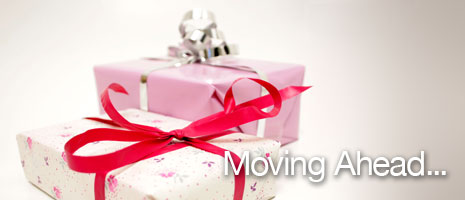 Greetings everyone… Welcome to a new phase in our journey, and thank you for making it such an interesting journey so far. I hope you'll be as excited about this new phase as I am…
Out with the old; bring in the New
Sometime late, late last night (in India), http://phototip.blogspot.com became https://www.beyondphototips.com/. It was moved to a new domain name: https://www.beyondphototips.com/ with a brand new layout, (the new layout based on the Grid Focus theme) and blogging platform (we've moved from a free Blogger account to a self hosted WordPress platform). Not everything is as it should be at the moment, and links are still pointing to the old website, and some references need to be changed, but rest assured that they'll all be set right in the coming days of this transition. Please bear with us in the mean time.
The old website will remain as it is, for now, and will not be updated. If you have bookmarks pointed to the old site, please re-mark this new domain so that you don't miss out. If you have posts with links to the old website, don't worry they wont become invalid. I'd like to point out to you at this stage that all of the content from "Photography Tip" is also available on the "Beyond Phototips" website too, and if you wish to, you can re-link your posts to the new website.
If you're viewing this in a feed reader, worry not, you don't have to do a thing. Your feed url will be automatically redirected to the new website's content and you should have no trouble in reading it. There may be a delay between the stream being redirected and the time that feed readers have their cache updated, but hopefully this will not be too long. In any case, here's the new URL for the RSS Feed http://feeds.beyondphototips.com
So what does this mean to you as a subscriber / reader of the blog?
I'll be maintaining my old(er) schedule of three posts a week. But it does mean that you have a much nicer interface to look forward to when you visit the website. There is a simpler, less cluttered interface (though the old one was quite simple by itself), making important links very accessible.
The Archives are accessible via all the categories right on the main navigation menu; along with other important information that will make its way there eventually. The center column has links to posts that were among the most popular on "Photography Tip" and which I hope will continue to interest you on "Beyond Photo Tips". There are also links to the popular categories of posts for quick access.
The third column has links to the home pages of the various Series posts that Beyond Photo Tips is running. This is so that you can find all of these links in one place.
I guess that's it for now. Do let me know what you think of the new theme in the comments, and please do let me know if you spot any bugs. I'll be ironing out the kinks over the next week or so, and you can also expect a number of new posts to come flooding in.
Published: November 25, 2007 | Last Updated: September 3, 2016