Moisture and dust can damage your cameras and lenses. Prolonged high humidity levels (65-70% or higher) can damage your lenses and certain parts of your camera body through oxidation (rusting) or fungal growth. High atmospheric humidity provides an ideal environment for fungal spores to grow and spread beneath camera lens coatings, permanently damaging them.
Here are some precautions you can take to keep your camera equipment in a humidity-controlled environment at all times. This will prevent the growth of lens fungus.
The ideal humidity level for storing your camera and lenses is between 40-50%RH. If the humidity in your environment is higher than this, you may need to use a camera dry box to reduce the humidity so that your camera equipment does not become an ideal environment for lens fungus to thrive.
A camera dry box can regulate the humidity of the air within it so that it stays between 40-50% RH all year, keeping your equipment safe. But first, what exactly is this fungus that can harm your lenses?
What Is Lens Fungus?
When dust and moisture enter a lens, they create an ideal environment for fungal spores carried by the dust to germinate and grow. The fungus then spreads across and between the lens elements, leaving behind its distinctive pattern.
The fungus can soften images, and in severe cases, eat away at the adhesive between compound lenses, separating them.
Removing Lens Fungus is a difficult task that should only be performed by a professional. We always advise photographers to prevent fungal growth rather than attempting to clean it up. After being affected by fungus, the lens will never be the same.
In this article, I will discuss four steps you can take right now to stop fungus growth as well as three humidity control solutions.
How To Protect Camera Lenses From Fungal Growth:
Before putting your camera and lenses away for long-term storage, wipe them down and lightly dry any moisture with a hair dryer. A fungal attack begins with fungal spores in the air and organic material, such as oil from our fingers that isn't wiped off a lens.
Keep your camera gear in an airtight container.
In the container, use Silica Gel or another desiccating material to keep the relative humidity at around 45%rh (below 60% RH and above 30% RH). This is done automatically by a Dry Cabinet (see details below)
Make frequent use of your camera and lenses. Fungus growth is inhibited by exposure to fresh air, light, and UV rays. Rubber parts that are used frequently do not degrade as quickly.
Here are some general camera maintenance tips – How to maintain your Camera.
Where Does Fungus Grow on Cameras, and How Can It Affect My Lenses?
Lens fungus typically grows between lens elements and beneath the non-reflective coating of the lens element.
It is difficult to eradicate once it has begun to grow.
You'll notice that it causes soft spots in your photographs. It's like having a fingerprint smudge on your lens that blurs the image.
Avoid These Growing Conditions for Fungal Spores:
These are the ideal conditions for fungal spore growth, so we must avoid them:
Avoid Relative Humidity of at least 70% for 3 days or longer
Avoid spaces with little or no air movement
Avoid complete darkness for extended periods
Remove nutrient sources such as textile lint, traces of oil and grease, varnish, dust, and dirt.
Avoid Temperatures between 10°C and 35°C.
These are the key factors that are necessary for the fungus spores to grow in your lens. Even if some of them are removed, the fungal spores will not be able to grow.
For example, even if there are favorable temperatures, and darkness, they will not be able to grow if there is no humidity and no nutrition source.
How To Prevent Lens Fungus Growth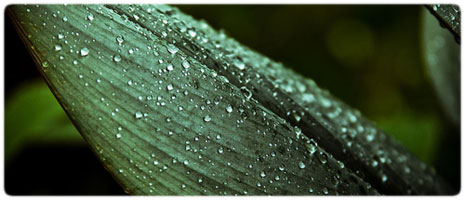 Fungal spores are sensitive to UV light and need humidity to grow. If they are taken out of their ideal environment, they don't grow.
So what's the solution? The cheapest option is to use your camera as frequently as possible and to keep it in an airtight humidity-controlled storage container when it's not being used.
Exposure to UV light kills the fungus, but for photography enthusiasts, the humidity-controlled storage option is the best option.
The best humidity range to store your camera equipment is between 40-50% RH.
Exposure to Sunlight or UV Light
Using your camera in sunlight from time to time exposes it to UV light. However, you should not leave your camera in the sunlight unattended as it could be seriously damaged. Prolonged UV exposure also degrades rubber.
Ok, so you're going to use your camera on a regular basis, but what if you live in a region that is perpetually humid?
3 Humidity Control Solutions
As always, both cheap and expensive options are available to solve your problems. In either case, you'll most likely need a Hygrometer
so that you know what the relative humidity is at any given time.
1. Dry Cabinet for Cameras – Best Option
A Camera Dry Cabinet or Dry Box will let you keep your camera equipment in the ideal humidity range throughout the year, no matter the humidity outside. They are usually electronically controlled and look like mini glass-fronted refrigerators with cameras stored in them. All you have to do is set the desired humidity to 45%RH and it will take care of the rest.
Lit well, these boxes can look very classy, and can keep your expensive equipment perfectly safe for years. Here are a few options on Amazon, that look rather professional.
These automated dry boxes for camera storage have digital controls to set the relative humidity to the exact level that you want. They also have a built-in Hygrometer display. Even so, having one inside the dry box to monitor the actual interior status is probably a good idea.
2. Silica Gel – Cheaper
Indicating Silica-Gel
is a cheap way to remove humidity from the air. It is a desiccant (something that dehumidifies the air in its vicinity). They remove the moisture from the surrounding air, but can get saturated, and will have to be recharged at regular intervals.
These crystals of Silica gel are either orange or blue colored when they're fully absorbent and green or pink when they're fully saturated with moisture and can not absorb any more water.
You can Recharge your Silica Gel when they are fully saturated with moisture. Please read my in-depth article about recharging Silica Gel for more information. Keeping the silica gel in the camera storage beyond its saturation point can make some of the moisture escape back into the atmosphere, so be sure to recharge it often.
You can use a container like the Silica Gel Dehumidifier box
to store the Silica Gel and create enough airflow through the crystals. You can buy a little Silica Gel and reuse it up to 800 times.
3. Room Dehumidifiers & Air-conditioners – Expensive & Unnecessary
Full-room De-Humidifiers
use mechanical means to reduce the relative humidity of the air. You may have seen some dehumidifiers on shopping websites already if you live in a humid area. However, you should remember that a small, or low-powered dehumidifier will most likely not help you achieve the result that you're looking for.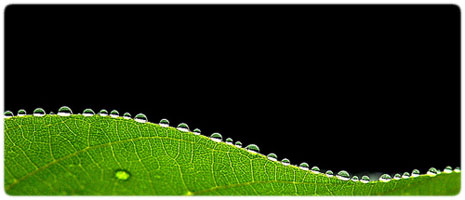 Air conditioners are useful if you live in a region that is both hot and humid. You'll benefit from the cool air too, but of course, running it all the time is probably not practical or healthy.
Your Air Conditioner will reduce the ambient humidity to a level that should be safe for your camera equipment. This is because Air Conditioners reduce the ability of the air to hold humidity in it, as they chill the air.
No matter which solution you choose, you should get a hygrometer to monitor the air quality around your camera equipment.
How Does Humidity Affect Camera Equipment?
High humidity and delicate equipment generally don't go well together. Here are a few concrete reasons why you should avoid storing your camera equipment in high-humidity conditions.
High Humidity Helps Fungus to Thrive
As mentioned above, Fungi or Mold thrive in a dark, humid place with little airflow. Very often camera equipment ends up in drawers, cupboards, or basements; all of which are dubious places to store them.
Keeping your camera in storage for too long is also a recipe for disaster. Take your camera and lenses out of storage frequently and expose them to light and fresh air from time to time. This will also ensure that your storage doesn't have any stale air in it.
High Humidity Accelerates Rubber Degradation
In addition to providing a place for fungus to grow, high humidity also accelerates the degradation of rubber parts on a camera's body. This is another reason why you will want to maintain a low-humidity storage area for your camera and lenses.
A camera or lens that is used well, and stored correctly is most likely to see many years of successful photography

– Beyond Photo Tips
Is Low Humidity Bad for Cameras?
If high humidity is bad, wouldn't it be better to store your camera and lenses at ultra-low humidity levels? No. Ultra-low RH levels are also not good for your equipment.
All camera lenses and bodies have many moving parts – gears, sliding thingies, and rolling thingies – and they're all lubricated with a special light machine oil. Maintaining 30% RH or lower could dry up oil that lubricates your camera quicker than usual. This will make these parts wear out sooner, and require frequent repair.
Low relative humidity also affects rubber parts on the camera and lens. Rubber is affected by low humidity and can start cracking if it is not used often. This is called Dry Rot in Rubber.
What Is the Best Humidity for My Camera Dry Box?
The ideal relative humidity(RH) setting for your Camera Dry Box is 40% to 50%. Do not store your camera equipment at 60% or higher for more than 3 days. At the same time, storing them at 30% or lower humidity is likely to create mechanical issues.
Safe Humidity for Electronics & Camera Storage
All equipment has an ideal storage humidity range. To calculate this optimal Storage RH for your electronic or camera equipment, look at its optimal operating humidity range in the operation manual, and then halve that number. This is a good rule of thumb. However, if the operations manual has a recommended storage humidity, use that instead.
Let's take as an example, the Canon 5D Mark 3. The Canon EOS 5D MK III's operating humidity range is 85% RH or lower, so a good indicative range to store for this camera would be around 40-45% RH.
Summary
To wrap up, remember that the best maintenance/fungus prevention plan for your camera and lens is to use it often, wipe it down, and store it in a humidity-controlled environment.
Regular use also keeps the lenses and camera body exposed to sunlight, which will prevent fungus growth.
If you don't use your camera often, make sure that it is stored in a well-ventilated area with an ambient humidity range of 40%-50% RH. Also, remember to wipe it down and gently dry it with a hairdryer before putting it away.
If you live in a humid part of the world, you could try one of the three options mentioned above – Chemical Desiccants, Camera Dry Cabinets, or full-room De-Humidifiers.
If you have had experience with fungus and humidity, and if it has affected your camera equipment, let us know about your experience. If you have a better solution to the problem of lens fungus growth, please do leave a comment so that our readers may benefit from your experience.
My personal favorite is the dedicated camera dehumidifying cabinet for its ease of use, low power requirement, and aesthetics – Slinger Electronic Dry Cabinet 90L. What's yours?
References:
Updates:
August 2022: A previous version of this article suggested an ideal RH of 35-45% RH as an ideal storage humidity. As of August 2022, we have revised that to 40-50% RH.
Help Us To Continue Creating
Get our email newsletter to stay up-to-date with our latest posts. It's easy to read and is mailed once in 2 weeks.
The easiest way to support Beyond Photo Tips is by using our affiliate links when you buy anything at all. It will never cost you anything extra, and we get a small commission from it, which helps us a LOT! Links below.
Some of the links to products on this website are affiliate links, and we only ever link out to gear that we recommend.
We Partner with these Affiliate Programs: Adorama | Amazon.com | Moment
You could also show your appreciation by buying us a coffee. Finally, we appreciate you being a part of the community, so do say hi!
Published: October 19, 2008 | Last Updated: November 5, 2022