Sony announced the Sony A9 iii on 07 November 2023, a 24.6 Megapixel Full-frame mirrorless camera with the world's first global shutter full-frame stacked CMOS image sensor capable of shooting at 120 frames per second. The camera also boasts a processor, the BIONZ XR, that is 8 times faster than the previous Sony BIONZ X processor in the Sony A9 II… The camera also has an AI processor for enhanced subject and movement recognition for focusing. All in all, a formidable camera if everything turns out as expected. The camera will be available in Spring 2024.
Global Shutter, Full-Frame Stacked CMOS Sensor
Conventional sensors read sensor data line by line, vertically. This creates distortion when there are moving objects in the frame, creating the well-known rolling shutter distortion. In comparison, a global shutter reads the data from every pixel's gathered data at the same time, ensuring that there is no distortion.
On the Alpha 9 III, the newly developed Exmor RS global shutter full-frame stacked CMOS sensor has built-in memory. Combined with the formidable capacity of the BIONZ XR image processor, the camera is able to provide blackout-free shooting up to 120 FPS, along with full AF/AE functionality for every shot. This high-speed shooting is available with a limited set of lenses in AF-C mode, published by Sony.
An interesting point to note is that the ISO range of the sensor is ISO 250–25600 (expandable to ISO 125–51200).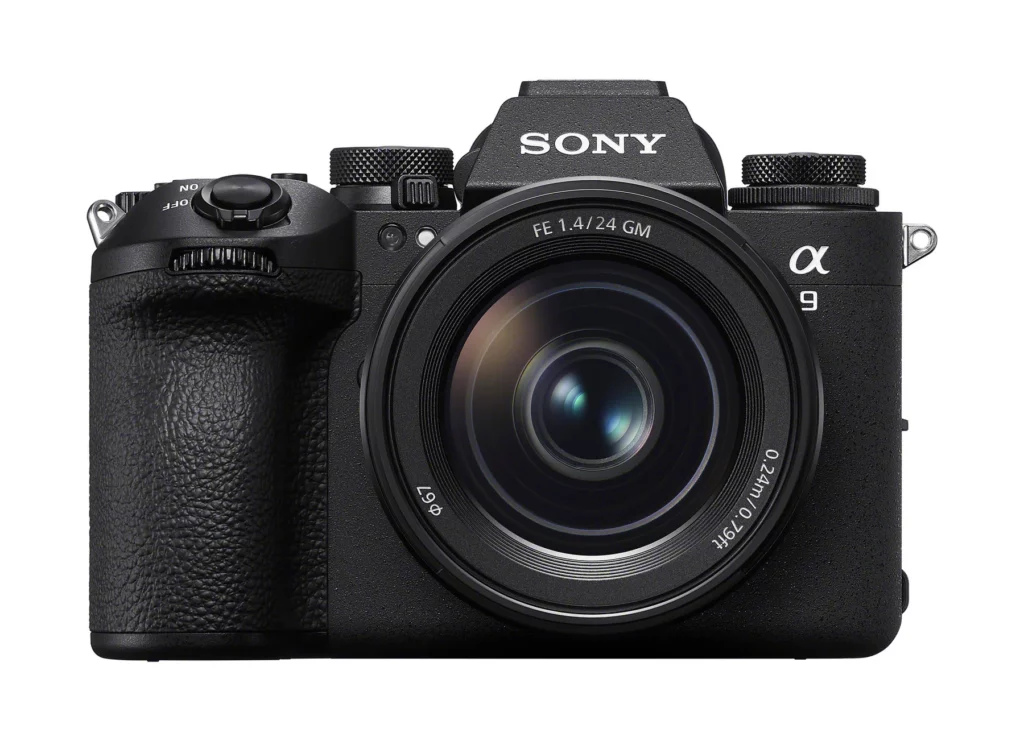 Benefits of A Global Shutter
No Rolling-Shutter distortion for moving objects, or while panning.
Fast top shutter speed of up to 1/80,000 sec
Flash sync at all shutter speeds, even up to 1/80,000 sec, without the need of HSS. This means that even 3rd party flashes are able to sync at these speeds.
No banding from artificial/LED lights.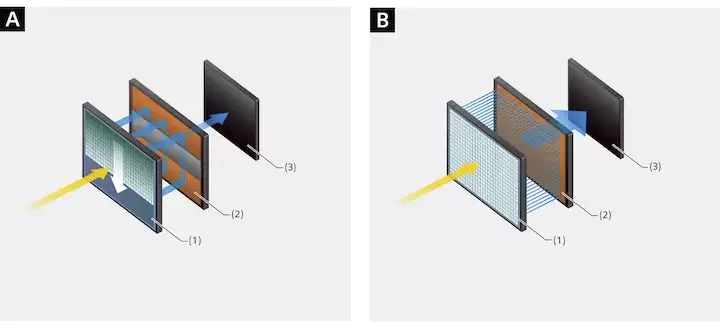 AI Processor
Sony cameras have recently come with a dedicated AI processor which handles the processing of identifying subjects, and movement, to help predict focus accurately. The processor is able to ensure that AF and AE calculations are performed accurately to maintain the 120 FPS shooting, and accurately track subject motion.
The AI processor is also able to recognize humans, and human poses even if the subject is not turned towards the camera, or even if they occupy only a small portion of the frame. The most important benefit is reliable recognition and tracking of subjects despite camera or subject movement in a variety of subjects such as Human, Animal, Bird, Insect, Car, Train, and Airplane. In car/train mode, the camera is able to recognize the helmets of drivers, and in bird mode, it is now able to identify and lock on to the eyes of a larger number of birds.
Video Features
Up to 4K video 120p without cropping. 3840 x 2160 (4:2:2, 10bit) (Approx.): 59.94p (600 Mbps)
RAW 16-bit video feed available on HDMI output (type A connector).
Other Notable Features
8-stop IBIS: The A9iii camera body has an image stabilization unit that claims 8.0 stop stabilization with the IBIS alone, and even better stabilization with compatible Sony OSS lenses.
Pre-Capture: The configurable pre-capture setting allows you to capture images that you might have otherwise missed. It can be configured up to 1 second of pre-capture, up to 120FPS in any file format.
Customisable Focus Spot Size: to ensure that you get the right spot in focus, Focus area's sizes can now be configured up to XL and XS sizes.
High resolution, and responsible EVF: A high eyepoint viewfinder, with a 9.44 million dot OLED viewfinder and 0.90x magnification. Viewfinder frame rates can be customised from 60 to 120, or 240fps.
Revised Ergonomic Grip: The Sony A9 III features a redesigned grip that is contoured to fill the user's hand more comfortably, reducing strain. The shutter button has also been placed strategically to be more comfortable when in use. The optional VG-C5 Vertical grip also features this same design, and the C5 customisable button.
Pricing and Availability
The Sony Alpha 9 III will be available for Preorder Starting on November 8, 2023, for US$ 5,999.99
The VG-C5 Vertical Grip will also be available for preorder on Nov 8, 2023, for US$ 399.99
Specifications
Sony A9 iii Product Page – Sony
Sony A9 iii Full Specifications – Sony
Official Sony Alpha 9 iii Press release – Sony Electronics
Product Images: Courtesy Sony Electronics
Sony Product Announcement Videos
Sony A9 iii Hands-on Videos and Reactions