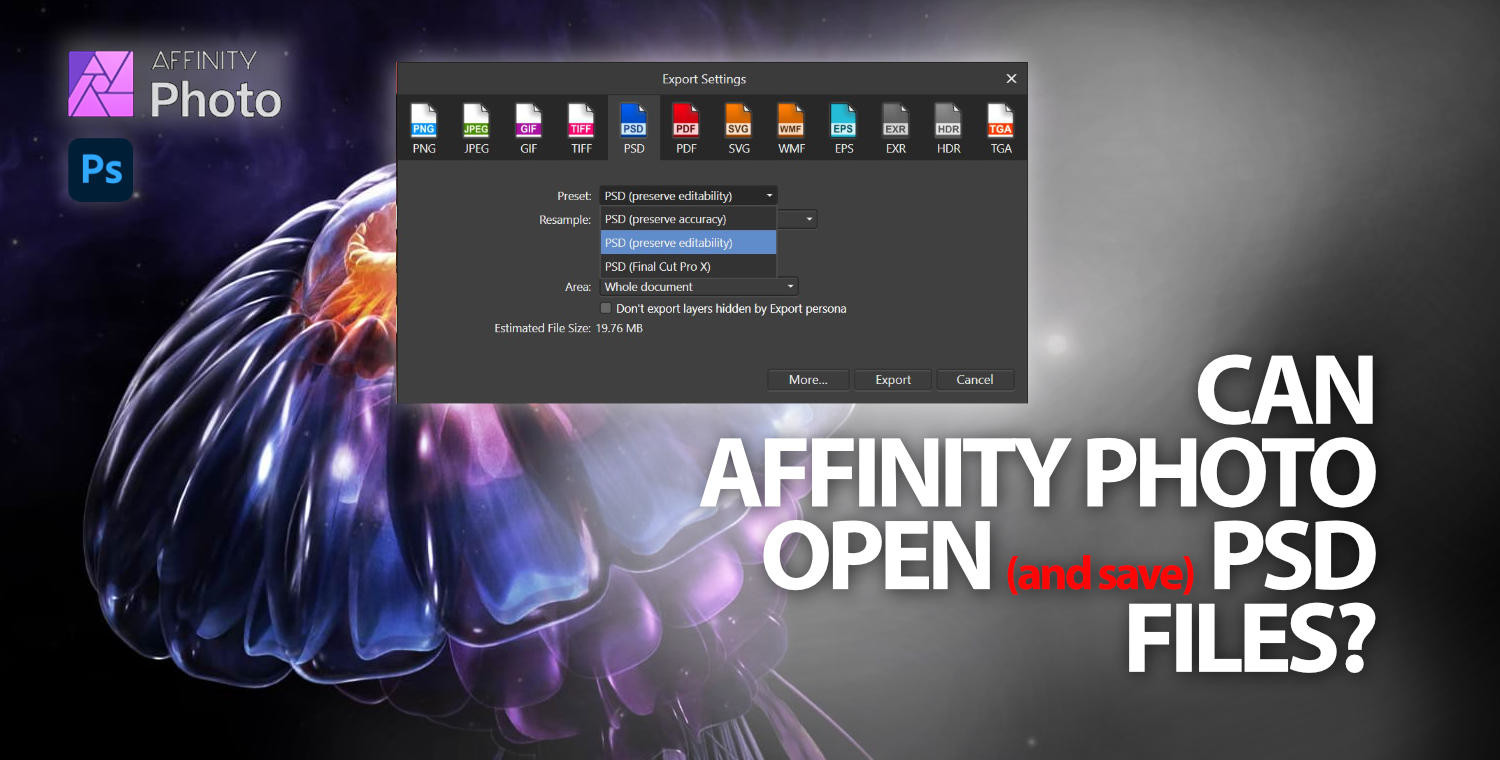 Affinity Photo is an application that has been spoken of quite highly in the recent past. Affinity by Serif has created a suite of apps that take on Adobe's stalwarts, Photoshop, Illustrator, and In-Design head-on. While doing so, they've added in their own twists, with innovations that will make you smile, and wonder why things weren't always done this way.
They're also new to the field, so the apps need to prove themselves before professionals consider switching to Affinity Photo, Designer, and Publisher full-time. In the meantime, one of the important questions that need to be answered is: Do Affinity Apps support Adobe file formats like .PSD, .AI, .PDF, and .EPS which have become industry standards over the course of the last 3 decades or more? Let's find out…
Read More »

How Well Does Affinity Photo Handle Adobe PSD files?