Dear Reader, Who are you?
Hi there,
Beyond Phototips has been around in it's current avatar for almost a year now, and things have been wonderful. Thank you for making it such a happy place 😉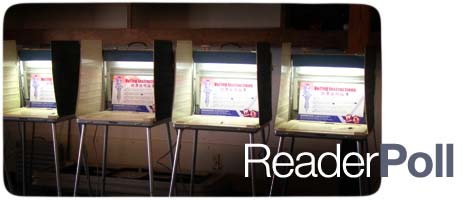 Photo: Mystereys
However, I have a problem right now. There are so many things to write about, and I'm not quite sure what would be appropriate for you, the regular Beyond Phototips reader. Right now its a bit like having a one sided conversation.
To help the 'conversations' on the site itself happen with a bit more ease, I've installed a "Top Commentors" plugin. Hopefully that will help identify the regulars and encourage conversations amongst you.
To help me write more appropriate content for you, I'm asking 7 quick questions. The poll is completely anonymous, but will help improve the quality of content you see here.
BTW, I know these "call to action" posts don't usually do very well, but think of it as a small investment in your reading habits. It should take you no more than 30 seconds to finish off. I tried it. I know. 😀
I'll summarise the results in a post once we have enough data. Please do answer all the questions.
At what level would you place your photography skills/knowledge?
What kind of camera do you use to take photos?
Digital Point-and-Shoot
Film SLR
dSLR
Film/dSLR
Film Medium Format
Digital Medium Format
Film/Digital Medium Format
mobile phone and a Film SLR1
Film SLR, Film Meduim Format, Film Large Format1
Film/Digital Point n Shoot1
dSLR/Digital Point and Shoot1
dSLR/Digital Point n Shoot/Large format1
Film Rangefinder1
dSLR, film medium format, film large format, polaroid1
Total Votes: 226
Started: October 29, 2008
1
= Added by a guest
Back to Vote Screen
Have you ever used any software to enhance your photographs?
How long have you been taking photographs?
Do you own more than one camera?
How long have you been reading Beyond Phototips (formerly Photography Tip)?
Would you add / change something in the site to make it suit your needs better?
Thank you for your time. If you'd like to, do leave a comment to elaborate on any thoughts that you have on how we can improve the site. You could also use the Contact Us page for a longer, more private discussion. They're all appreciated a great deal.
BTW, do check out the last post and the comments if you missed them: Why You Should 'Always' use an Ultra Violet filter on your lens? Especially if you're a photography newbie.
If this is your first time here, why don't you subscribe to the feed? It'll always keep you updated with Beyond Photography content for free!